I'm flying to Toulouse, France today to start ground school tomorrow for my new job.

The aircraft I'll be flying for Flybe is the ATR-72-600, a twin engine turboprop which is similar to the Dash-8 Q400 I flew in Australia, just with a lot less power. The lower fuel burn makes it a very profitable aircraft, which is why it's becoming so popular among regional airlines these days.

Since I haven't flown it before, I need to do a Type Rating course to learn all the systems and how to fly the aircraft, and that's all done in Toulouse.

I'll be trying to keep a log of the course while I'm in France, but it's going to be VERY busy, so it might just end up being photos.

Anyhoo, here are some shots I took on Day 0

Here we go...


There's my aircraft


2 hours to kill in Charles de Gaulle airport


They just called boarding for my connecting flight. Apparently this is how French people form an orderly queue....


It's taken a while, but i finally scored a flying job here in Sweden.

And it's actually a pretty good one. I thought I was going to have to find a job in another European country and commute to work, which would have been doable, but difficult.

I was given a lead on a job ad for Flybe Airlines, who were starting up an operation in Sweden, based out of Arlanda airport in Stockholm, which is my local airport...pretty damn perfect!!

I attended the interview at a local airport. It included a sim ride in a B737 simulator, an aircraft I've never flown before.

I'm not going to say that the sim ride went great, cos if I did I'd be lying!! But the interview went really well, and I was offered a job on the spot!!

There was a lot of yelling and cheering in the car when no one could see me (I hope!!). I didn't tell anyone though until I actually got something in writing..I've been burned in this industry too many times before.

So initially I was told that the earliest ground school slot I could attend would be in February, in Singapore. The thought of waiting that long to start flying again really bugged me. Then, in the first week of November I got a phone call from the job agency telling me that another pilot dropped out of the next course and would I like to be on an earlier course...ABSO-FRIGGIN-LUTELY!!!

It means that I'm going to be away in Toulouse, France, for 6 weeks including over the Christmas period. That part really sucks, but it's the life of an airline pilot unfortunately. I'm going to have to Skype to see the boys open their pressies, which is better than nothing I guess.

I'm going to miss my boys and Maddi like CRAZY!! But I also can't wait to get started! It's been a looooong time since I've flown a plane.

So I leave for Toulouse in a couple of weeks.

I better start packing....
Powered by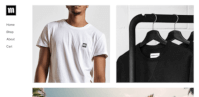 Create your own unique website with customizable templates.