The best books I've read recently
I read a lot. Seriously, a LOT. Well, it'd be more accurate to say that I read AND listen to books a lot. For the last 5 years or so, I've spent my commute in the car listening to audio-books instead of the radio. So put that together with the books I read on my Kindle, and yeah...like I said, I read a lot!

Here are the best books I've read or listened to recently:
​

NON-FICTION
Ghost in the Wires, by Kevin Mitnick - an account of Mitnick's adventures as the "Most wanted Hacker in the World". If you liked Catch Me if You Can, you'll like this one too.

No Place to Hide, by Glenn Greenwald - the story behind Ed Snowden's release of NSA Surveillance Data. A riveting book which will scare you!

​

Fiction
The Expanse Series, by James S. A. Corey - easily one of the BEST science fiction series that's ever been written. If you're a sci-fi fan you HAVE to read these books!

Ready Player One, by Ernest Cline - MMORPG's, Adventure, a Quest, the Little Guy taking on the Corporate Giant, there are SO MANY things to love about this book.

Armada, by Ernest Cline - Space fighters, video games, alien invasion, a huge government conspiracy - this may be one of my favourite books of all time and I REALLY hope they don't screw it up when they make it into a movie!

The Martian, by Andy Weir - I absolutely LOVE this book. I first came across it as a few free chapters that Andy Weir released online. At first I wasn't a huge fan, but once the final book was released, I started hearing the hype about it and gave it another chance. This is one of my favourite books ever, and if you like audiobooks then I HIGHLY recommend the audio version, the performance is excellent and more than once had me laughing out loud in my car. And as if the book isn't awesome on it's own, the film adaptation was pretty damn good too. :)

​


Powered by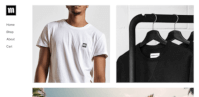 Create your own unique website with customizable templates.