"You only live once, but if you do it right, Once is enough"
~ Mae West
"If you do nothing, nothing will happen. If you do something, something will happen"
~ Bruce Lee
"Take the first step in faith. You do not have to see the whole staircase, just take the first step."
~Martin Luther King Jr.
"The person who chases two rabbits, catches neither"
~ Confucius

"Life is Either a Daring Adventure, or Nothing at all"

~ Helen Keller
"You have a choice. Live or Die. Every breath is a choice. Every minute is a choice. To be or not to be."

~Chuck Palahniuk
"Imagination is more important than Knowledge"

~Albert Einstein
"Whether you think you can, or you think you can't, either way you're right"

~Henry Ford
"Impossible is just a big word thrown around by small men who find it easier to live in the world they've been given than to explore the power they have to change it.
Impossible is not a fact. It's an opinion.
Impossible is not a declaration. It's a dare.
Impossible is potential.
Impossible is temporary.
Impossible is nothing."

~Muhammad Ali

The Man in the Arena

"It is not the critic who counts; not the man who points out how the striving man stumbles, or where the doer of deeds could have done them better.
The credit belongs to the man who is actually in the arena, whose face is marred by dust and sweat and blood;
who strives valiantly;
who errs,
who comes short again and again, because there is no effort without erring and shortcoming;
but who does actually strive to do the deeds;
who knows great enthusiasms, the great devotions;
who spends himself in a worthy cause; who at best knows in the end the triumph of high achievement,
and who at worst, if he fails, at least fails while daring greatly, so that his place shall never be with those cold and timid souls who neither know victory or defeat. "


~ Theodore Roosevelt
"The true measure of a person is not in what they say they believe in, but in what they do in defence of those beliefs"

~Ed Snowden

"The saddest words of tongue or pen are these four words - It might have been"

​~Oliver Wendell Holmes

"Above all, TRY something!"

​~Theodore Roosevelt

"Never mistake Activity for Achievement"

~Unknown

"Talent is God given - Be Humble.
Fame is man given - Be Grateful.
Conceit is self given - Be Careful."

~John Wooden

"Success comes from knowing that you did your best to become the best that you are capable of becoming."

​~John Wooden

Powered by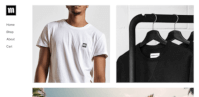 Create your own unique website with customizable templates.